Student's Guidance Cell
The Students' Guidance Cell (SGC) was established by the university as an autonomous cell on 24th September, 2016 in order to provide the students an environment where they can thrive as budding professionals. Committed to the goal of promoting holistic development of our students as individuals and professionals, we believe that valuable skills can, and must, be inculcated among them in order to enrich their lives. As young adults, most of whom are living away from their homes, we are a support system where our students can find non-judgmental acceptance and safety.
Vision
To promote holistic student development by teaching valuable skills and eradicate the stigma associated with seeking mental health services among the student community.
Mission
To teach life skills and promote mental well-being and professional development
To provide study skills guidance to students
To provide mental health interventions to distressed students in a safe and confidential environment.
Activities
We conduct various study and life-skills sensitization activities through guest lectures and workshops by our team of trained mental health professionals and prominent members of the community. The students are free to approach the cell members from their respective faculty, if they wish to obtain study-skills guidance or counseling sessions. Student mental health and well-being is an important area of focus and we offer confidential and individualized mental health and counseling services to students on campus.
Initiatives
Some of our initiatives include:
Online anonymous self-assessment and self-help links for pre-exam anxiety and post-result distress on the 'Examinations' and 'Results' section of the university website, respectively

If you are facing pre-exam anxiety, please click here
If you are facing post-result distress, please click here

Monthly Student Guidance Clinic held in Old Pharmacy College building to maintain student privacy and confidentiality
Provide guidance and mentorship for members of the University Students' Council in organizing various mental health awareness events

Events
Some events we have successfully organized:
Workshop on Reading Skills by Dr Hozefa Bhinderwala (Eminent Psychiatrist and Author of the book Small Steps to Big Reading)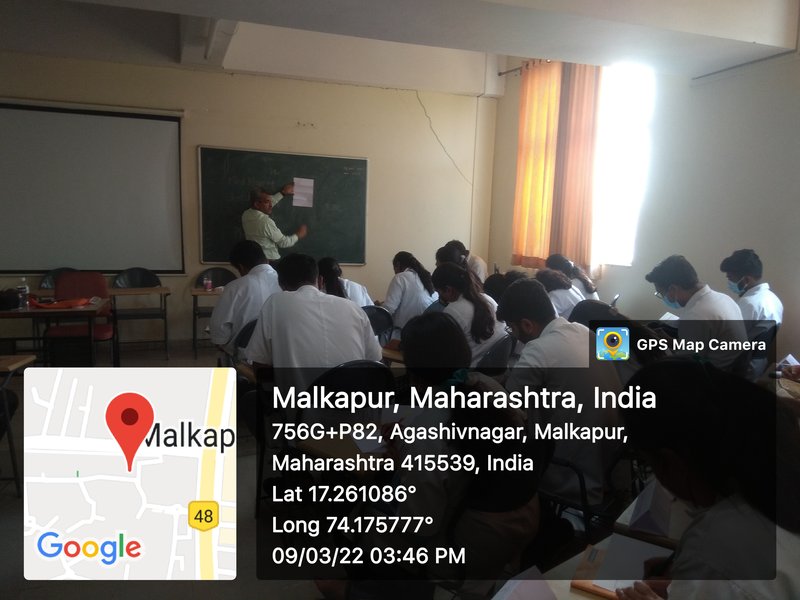 Guest lecture on Handling and Modifying Peer Pressure by Dr Dharav Shah (Psychiatrist and Director- Project Powerful Gyaan)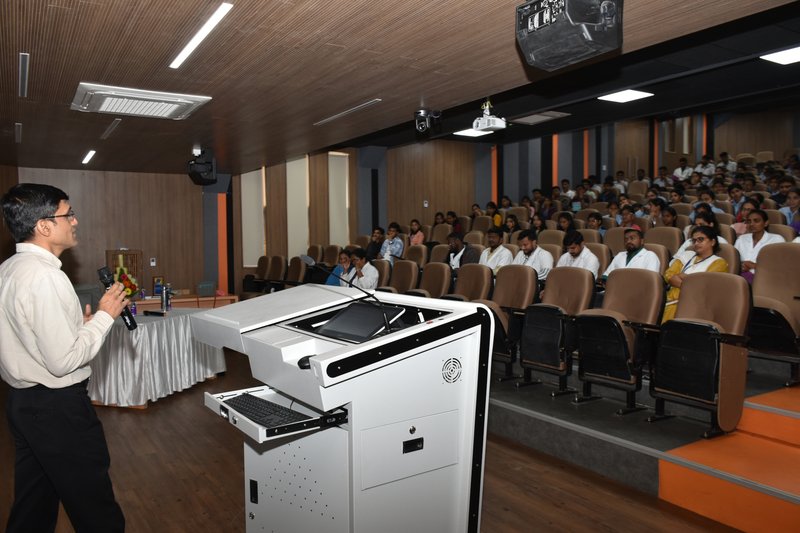 Panel interview on Pathways to the UK for medical students hosted by Dr Vasantmeghna Murthy (Secretary, Students' Guidance Cell)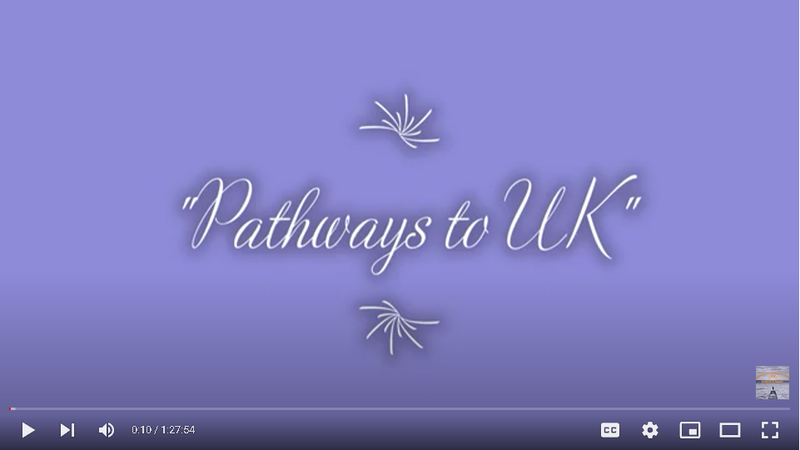 Students engrossed in an activity during a lecture on Leadership and Teamwork by Mr Sagar Jha (Soft skills trainer and writer from Pune)




Lecture on Listening Skills for Health Professionals by Ms Dimple Gajwani (International Teacher at The Art of Living)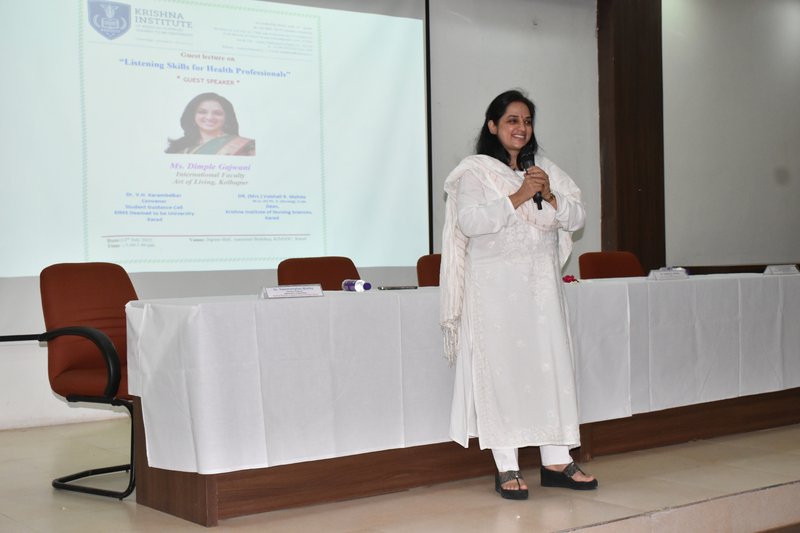 SCG Members
Students may contact a Cell member from the list below:
| | |
| --- | --- |
| Dr V H Karambelkar (Convener) | Professor & Head (Ophthalmology - Faculty of Medical Sciences) |
| Dr Vasantmeghna Murthy (Secretary) | Associate Professor (Psychiatry - Faculty of Medical Sciences) |
| Dr Sharad Kshirsagar | Professor & Head (Psychiatry - Faculty of Medical Sciences) |
| Dr Ajish Mangot | Associate Professor (Psychiatry - Faculty of Medical Sciences) |
| Dr Mandar Malwade | Associate Professor (Faculty of Physiotherapy) |
| Dr Seema Patil | Assistant Professor (Faculty of Dental Sciences) |
| Dr Neetanjali Patil | Assistant Professor (Faculty of Nursing Sciences) |
| Mrs Jisha Annie Geevarghese | Assistant Professor (Faculty of Pharmacy) |
| Mrs Shilpa Ruikar | Assistant Professor (Faculty of Allied Sciences) |
| Mrs Shubhangi Jamale | Counseling Psychologist |
| Mrs Shailaja Patil | Clinical Psychologist |
| Mrs Pooja Chavan | Clinical Psychologist |